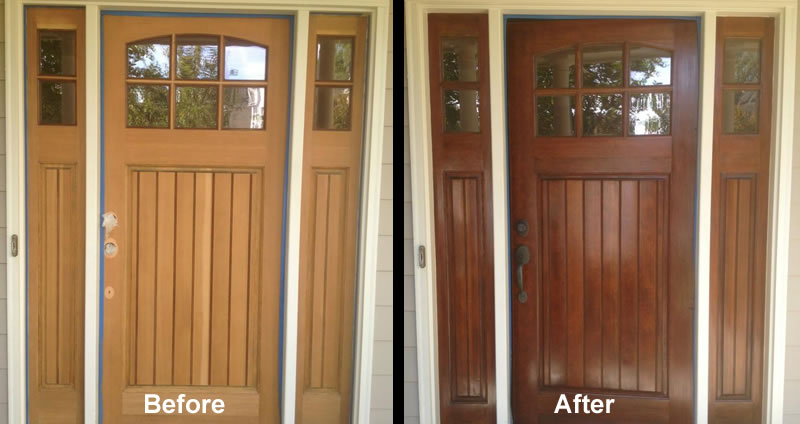 Front Door Repainting And Staining
We specialize in refinishing front doors
Repainting or refinishing your front door is an affordable painting project that makes an immediate difference in your homes curb appeal.  The front door of your home takes plenty of abuse and they are often dinged, dented, and have flaking or failing paint that detracts from the appearance of your home.  We can repaint or refinish your front door for a fraction of the cost of replacement and it will make a dramatic and welcome difference.
Eagles Brothers Painting is a residential painting contractor based out of Charlotte, North Carolina and serving the surrounding area.  We specialize in refinishing our customers front doors for their homes.  We can give the front of your home an entirely new look.
Front Door Repainting Includes:
Cleaning the surface of dirt, dust, and debris
Sanding and scraping of surfaces
Removal of door hardware
Repairing any dents or dings
Masking any glass or nearby windows
High quality paint or stain for refinishing
If you'd like to schedule a consultation and estimate for your front door painting or refinishing project give us a call (704) 277-2875 or fill out our online form and we'll get right back to you.